Welcome to the Dahl Automotive Car Wash, Auto Detail & Headlight
Restoration Center in Wisconsin and Minnesota.
Dahl Superior Detail Center is your #1 Choice in auto detailing. Find below a list of our professional services that will truly make your vehicle shine! Don't have time to wait? Use our FREE courtesy shuttle service to keep you on the move while we detail your vehicle.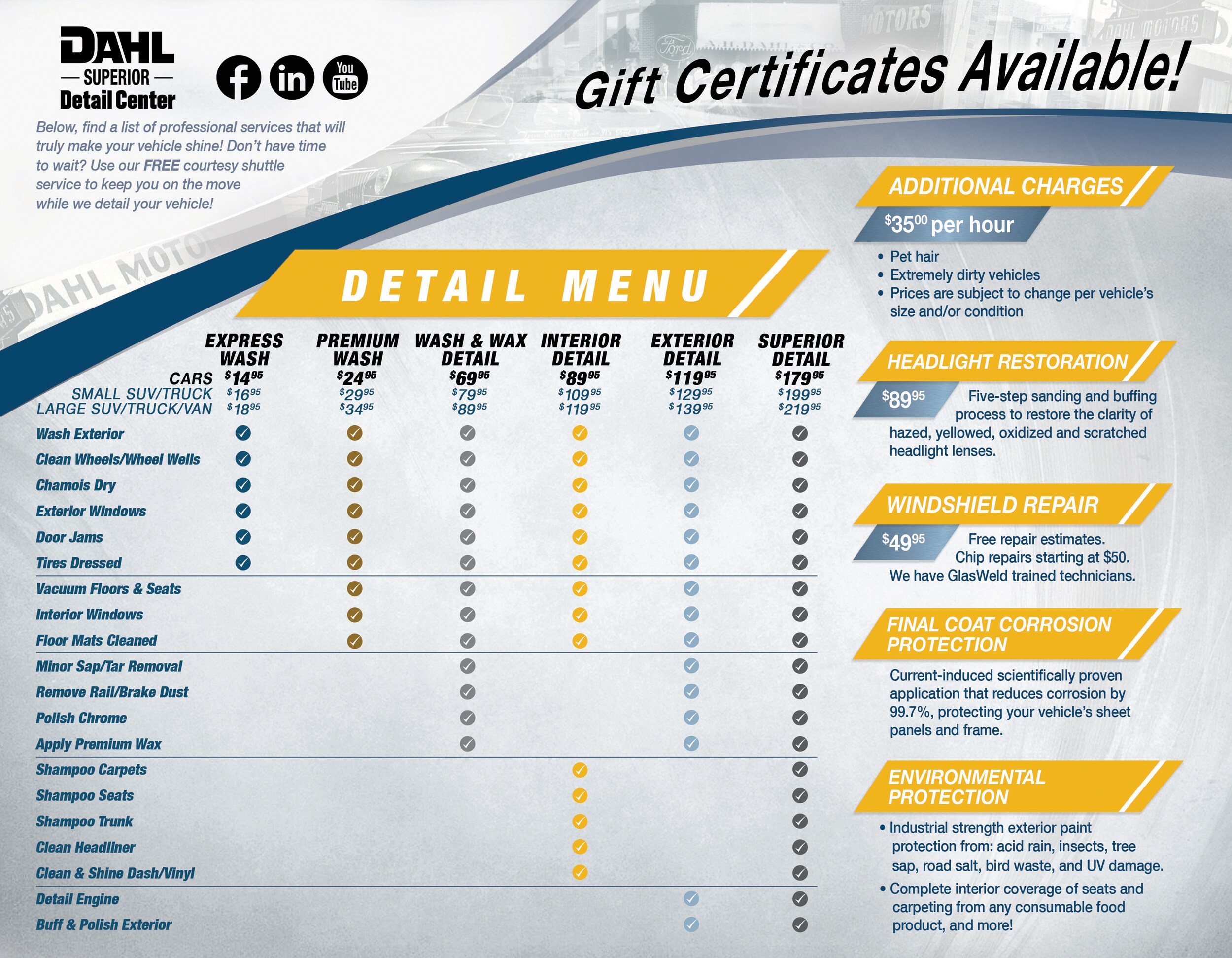 Dahl Superior Detail Center
Monday: 8:00 - 6:00
Tuesday: 8:00 - 6:00 
Wednesday: 8:00 - 6:00 
Thursday: 8:00 - 6:00
Friday: 8:00 - 6:00 
Saturday: by appointment only
Sunday: Closed



All prices are subject to change per vehicle sizes and/or condition




La Crosse
400 Division Street, La Crosse
888-347-7731      608-791-6459
Onalaska/West Salem
1500 W City Hwy 16, West Salem
877-864-5747     608-779-6430
Winona
1111 Hwy 61, Winona
800-864-2438     507-961-1510